Images
From Karen Marcelo
time:
7:00pm social hour 8:00pm presentations
September 14 2016
place:
Monument
140 9th St.
San Francisco, CA
Map
Sliding scale entry $5-$20 for our hosts much appreciated
Vendor/Demo Tables
RE/Search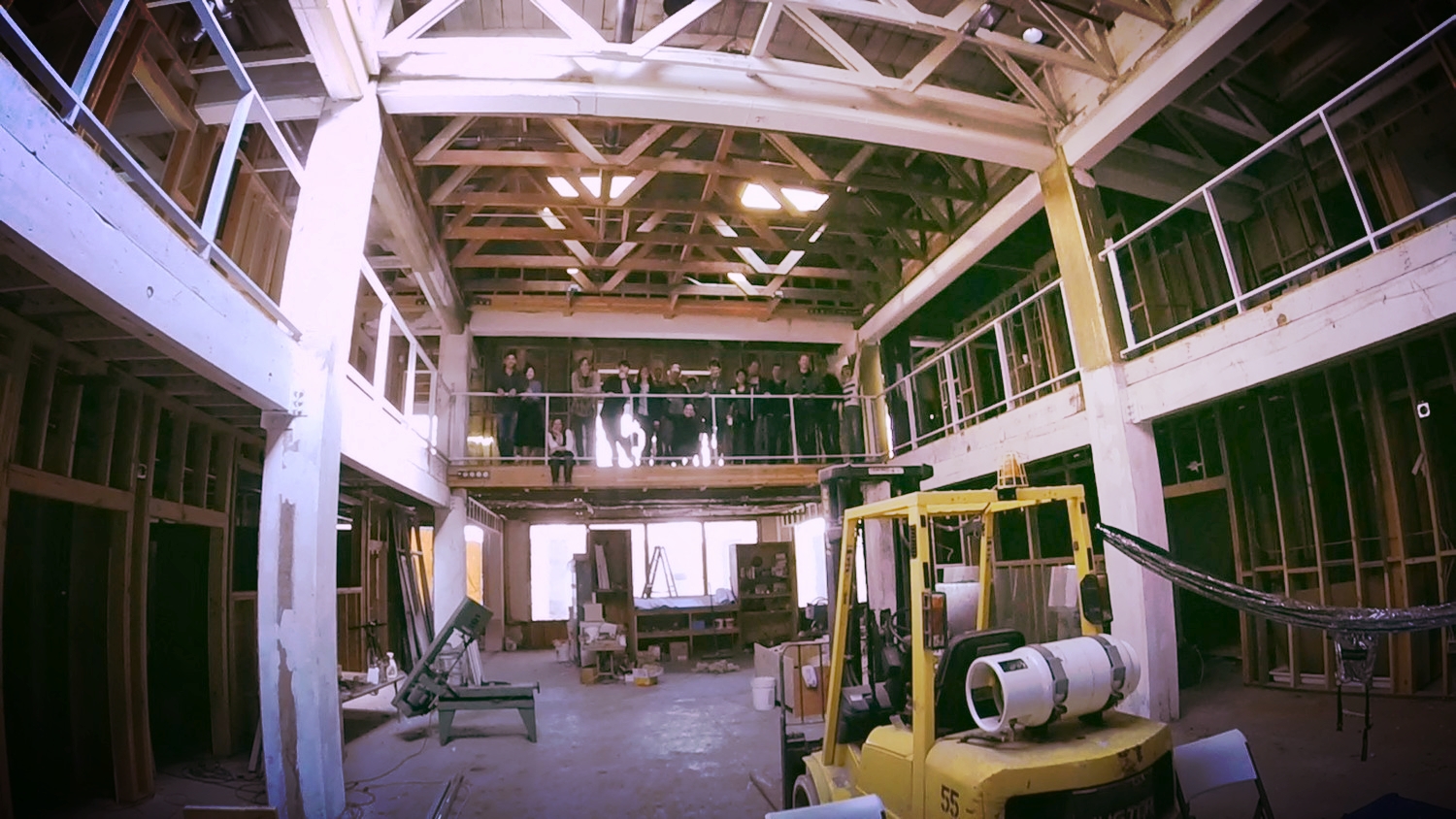 Monument
140 9th St.
San Francisco, CA
Tiffany Trenda - The Future Body
We are curating our lives by revealing and concealing ourselves through the materialization of screens. How does this change our behaviors? Does this effect the ideological perspective of the female body? Trenda's performances and installations explore the relationship of the human body, particularly the female body, to technology. She interchanges her identity and her physical body with screens to represent how we conceal and reveal ourselves through our devices (smart phones, computers, etc.). The performance is created using screens and imaging technologies that conceptually focus on the digital environment and how it affects our social behaviors. As technological devices become an integral part of our daily lives, we relate to them as if they are part of our skin and part of our identities. This will change how we see others and ourselves with the integration of the human body with new technology. Today, our technology-obsessed culture are constantly changing, shifting, and redefining the human body.

Tiffany Trenda is a new media performance artist based out of Los Angeles. She received her BFA from Art Center College of Design and her MFA from the University of California Los Angeles Design and Media Arts program. Trenda won Artist of the Year at the London International Creative Competition Awards and introduced the work, "Entropy" at the Los Angeles County Museum of Art. She was invited to perform at the 2010 World's Expo, in Shanghai, China at the British Pavilion. She also exhibited at Art Hamptons, A+D Museum, Scope Art Fair, Los Angeles Contemporary Art Exhibitions, Boulder Contemporary Art Museum, the Italian Cultural Institute, and Art Miami Context, where she graced the cover of the Miami Herald for the first image of Art Basel 2012. Trenda was included in the performance program at the Metamorphoses of the Virtual - 100 Years of Art and Freedom during the 55th annual Venice Biennale. More recently, Trenda performed at The Broad Art Museum in Los Angeles, exhibited at the Faena Art Center in Buenos Aires for the highly publicized show, "Auto Body", and was apart of the special projects for Context Art Miami 2015.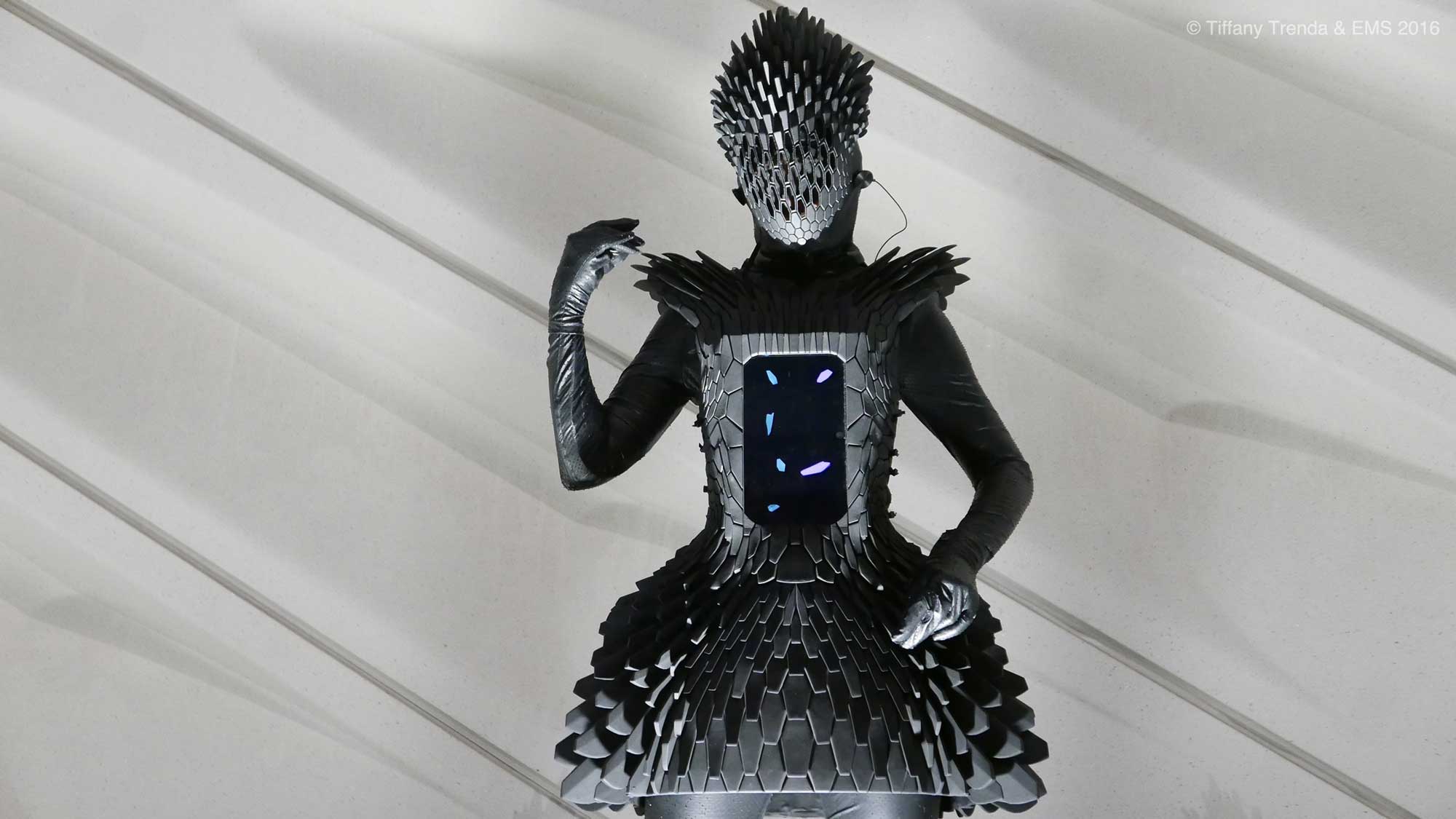 Moldover - Playable Packaging: Musical Instruments as Album Artwork
Moldover has just released his second original album titled "Four Track" which comes packaged as playable musical instrument called The Voice Crusher. It features an integrated USB thumb drive where the musical recordings are stored, and an 8-bit, circuit bent, pitch shifter, which has been stylized to look like an old school cassette tape. Moldover will explain the inspiration behind this unique piece of hybrid media, and the process of designing, manufacturing, and distributing it.

A musician at heart, inventor born of curiosity, and innovator by necessity, I believe the world calls him the 'Godfather of Controllerism' for damned good reasons". -John Tackett, Crowd Wire

Historically there are only a handful of artists who have pushed the limits both with their music and with the instruments of creation. What Bach was to the keyboard and Hendrix was to the guitar, this is what Moldover is to the controller. Fans from all walks are drawn to his live shows, disillusioned with "press play" DJs and eager to witness electronic music's return to virtuosity, improvisation, and emotional authenticity. Dig deeper into Moldover's work and you'll uncover a subversive cultural icon who has redefined physical media with his Instrument-Albums, revolutionized musical collaboration with his custom Jamboxes, and is inspiring an entire generation of forward thinking music-makers by openly sharing his methods and madness.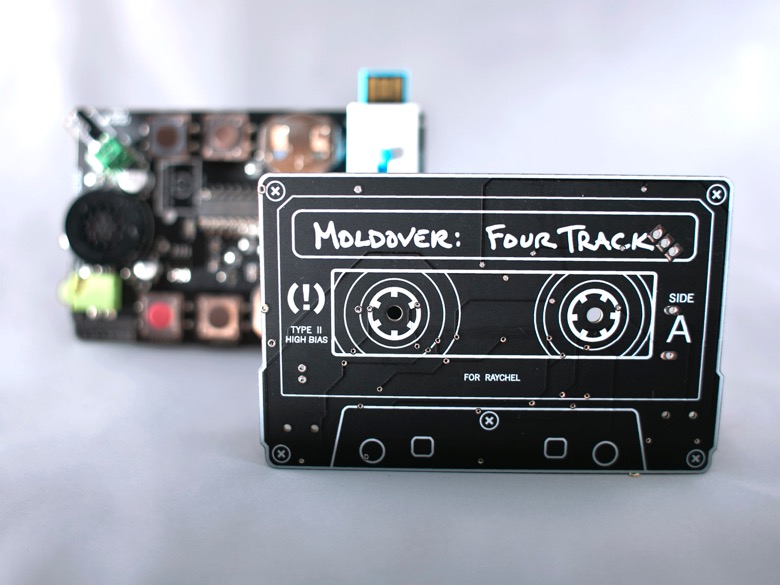 Daniel Anderson - Floatra, Azoth Pyramid, and knautilus
Daniel is presenting three projects, all related and relying on each other, but also yielding different artistic expressions and offering solutions to different problems.

Floatra is a floating tetrahedron with LED lighting and natural glow in the dark solutions. Debuting at Symbiosis 2016, Floatra is a first generation floating lighting installation and art boat rolled into one. A collaboration between knautwerk, Aux Industries, and the nonprofit art collective Merchants of Reality, Floatra is designed to be 18 ft long on each side with capacity for 15 swimmers. The Indiegogo, which features LED art and phosphorescent flow toys, can be found here: https://www.indiegogo.com/projects/floatra-the-floating-led-tetrahedron-water/#/

Azoth Pyramid is a collaboration between The Peace Museum, knautwerk, and artists at American Steel Studios. Azoth Pyramid is and EEG and REG sensitive LED sculpture based on the principles of quantum entanglement and ancient alchemy that features brain entrainment modes and a headset that allows it to respond to a user's brainwaves. Submitted to America's Greatest Makers, Azoth Pyramid will be a biofeedback lighting sculpture that responds to the users biorhythms and potentially the subtle inflections of their mood and consciousness.

knautilus is the project of knautwerk, a culmination of work with spatial interfaces and wearable technology. knautilus is a web platform for artists, producers, and non-coders of all kinds to visually design their own spatial interface for Myo Armbands. Featuring a visual programming interface, users can drag and drop patches on a canvas to describe a spatial interface. When their interface is run, OSC messages will be sent to their desired application, which will include Ableton, Resolume, TouchDesigner, Traktor, and more. The Myo Armbands offer 5 individual gestures and full pitch, yaw, and roll. With this tool, artists and producers can create upwards of 80 individual OSC messages, offering them the possibility of custom tailored spatial interfaces for their particular movements and applications.

Daniel Anderson (knautwerk / blondknaut) is a San Francisco Bay Area-based VJ, installation artist, creative technologist, and performer. His projection-mapping installations have graced cathedrals, historic architectural sites, transformational festivals, and underground nightclubs. He has VJ'd sets for artists including Karsh Kale, Kaminanda, Sidecar Tommy (of Beats Antique), Janaka Selekta (of GODS ROBOTS), and Opium Sabbah. He is known for his ever-changing projection-mapped installations and his consistent use of wearable and gesture-recognition-based controllers to conduct his visual sets live, blurring the line between VJing and physical performance.