Images
From Karen Marcelo
From Steve Mann
time:
7:00pm social hour 8:00pm presentations
October 05 2016
place:
Gray Area
2665 Mission St (between 22nd and 23rd)
San Francisco, CA
Map
Sliding scale entry $5-$20 for our hosts much appreciated
Vendor/Demo Tables
RE/Search

Gray Area
2665 Mission St (between 22nd and 23rd)
San Francisco, CA
Steve Mann - Phenomenological Augmented Reality
Steve will talk about a new concept and social-artistic movement: Being Undigital with Digital Media. Phenomenological Augmented Reality including the Meta2 and the other presenters' works as examples.

Steve Mann is a Canadian researcher and inventor best known for his work on computational photography, particularly wearable computing and high dynamic range imaging. Mann holds a PhD in Media Arts (1997) from the Massachusetts Institute of Technology and a B.Sc., B.Eng. and M.Eng. from McMaster University in 1987,1989 and 1992, respectively. He was also inducted into the McMaster University Alumni Hall of Fame, Alumni Gallery 2004, in recognition of his career as an inventor and teacher. While at MIT, in then Director Nicholas Negroponte's words "Steve Mann … brought the seed" that founded the Wearable Computing group in the Media Lab and "Steve Mann is the perfect example of someone who persisted in his vision and ended up founding a new discipline." In 2004 he was named the recipient of the 2004 Leonardo Award for Excellence for his article "Existential Technology," published in Leonardo 36:1.

He is also General Chair of the IEEE International Symposium on Technology and Society, Associate Editor of IEEE Technology and Society, is a licensed Professional Engineer, and Senior Member of the IEEE. Mann is a tenured full professor at the Department of Electrical and Computer Engineering, with cross-appointments to the Faculty of Arts and Sciences, and Faculty of Forestry, at the University of Toronto, and is a Professional Engineer licensed through Professional Engineers Ontario.

He is Chief Scientist and co-founder of Metavision, General Chair of IEEE SMARTWORLD, Co-founder and inventor at Interaxon, Chief Scientist of Creative Destruction Lab, Rotman School of Management, and Director of Eyetap http://wearcam.org
http://splashtones.com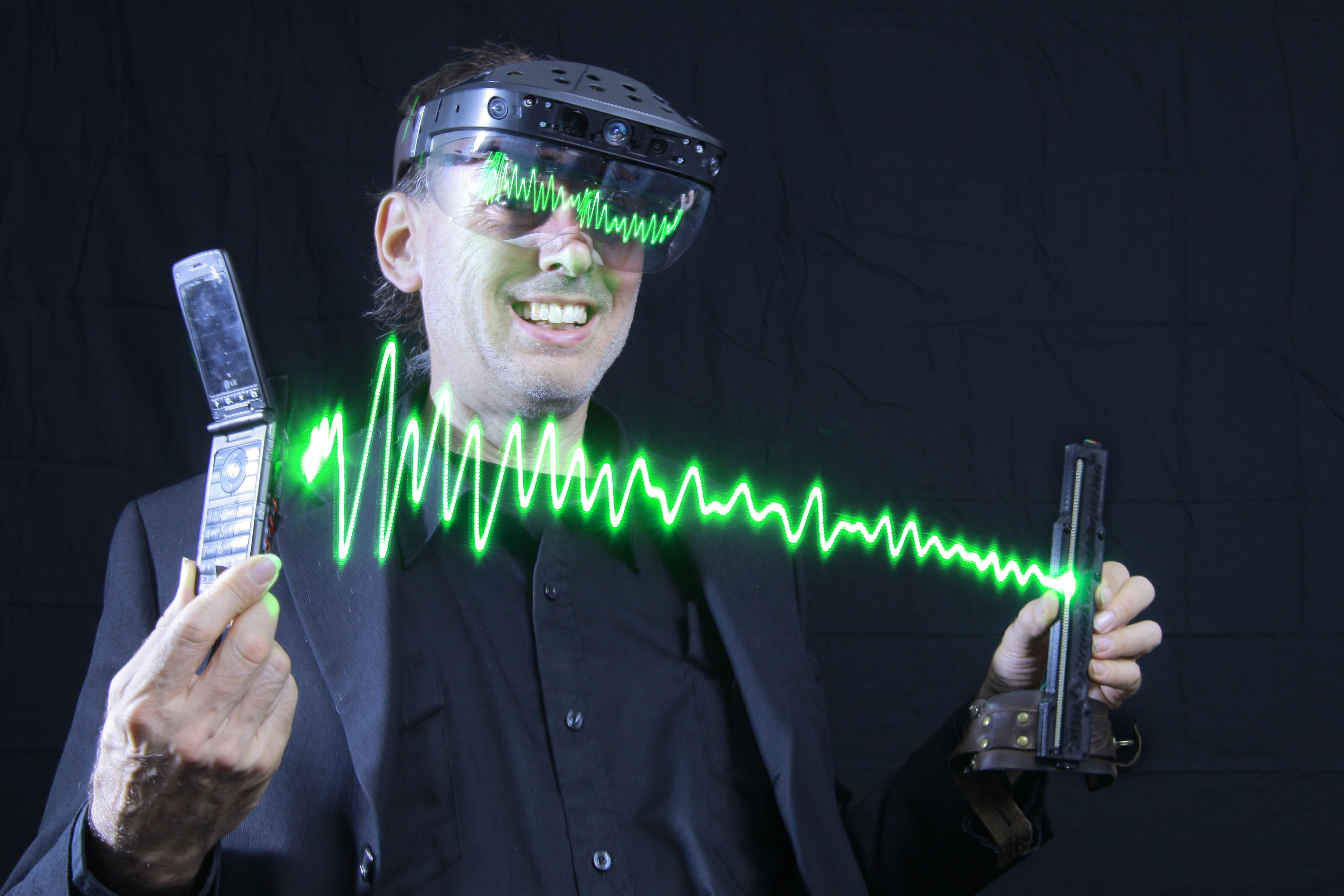 Anouk Wipprecht - Robotic Fashion and Intuitive Interfaces
Fashion becomes interactive and technology has never before been as close to the skin - what kind of possibilities does this open up? Anouk Wipprecht is a FashionTech designer who works interdisciplinary in search for intelligent systems that interact with the body as the environment of the wearer. Wipprecht uses interaction design and biomimicry coupled to sensors and animatronics. Her designs move, breath, and react to the world around them. She is interested in new ways we can interface — and builds micro-controlled garments to provoke her generation.

Dutch Tech-minded Fashion Designer Anouk Wipprecht wants to make fashion ahead of her time, combining the latest in science and technology to make fashion an experience that transcends mere appearances. She wants her garments to facilitate and augment the interactions we have with ourselves and our surroundings. Her Spider Dress is a perfect example of this aesthetic, where sensors and moveable arms on the dress help to create a more defined boundary of personal space while employing a fierce style. Partnering up with companies such as Intel, AutoDesk, Google, Microsoft, Cirque Du Soleil, Audi, and 3D printing company Materialise she researches how our future would look as we continue to embed technology into what we wear.
Neil Mendoza - Escaping the Default
Neil's work uses digital and mechanical technologies to bring inanimate objects and spaces to life. Using this medium, he explores the absurd, the humorous, the futile and the surreal. Today, we mediate large parts of our lives through a limited number of digital tools. However, this small, arbitrary ecosystem of techn ologies leads to a homogenisation of both experience and thought processes. In t his presentation, Neil will be talking about some of his technological explorati ons outside of the ubiquitous networked screen, from artistic hamsters to musica l My Little Ponys.

Neil was born and raised in the UK and is currently based in San Francisco as an artist in residence at Autodesk. His artwork has been exhibited internationally and he has created installations and digital artworks for a wide range of clients. He has an MA in math and computer science from Oxford University and an MFA in Design Media Art from UCLA.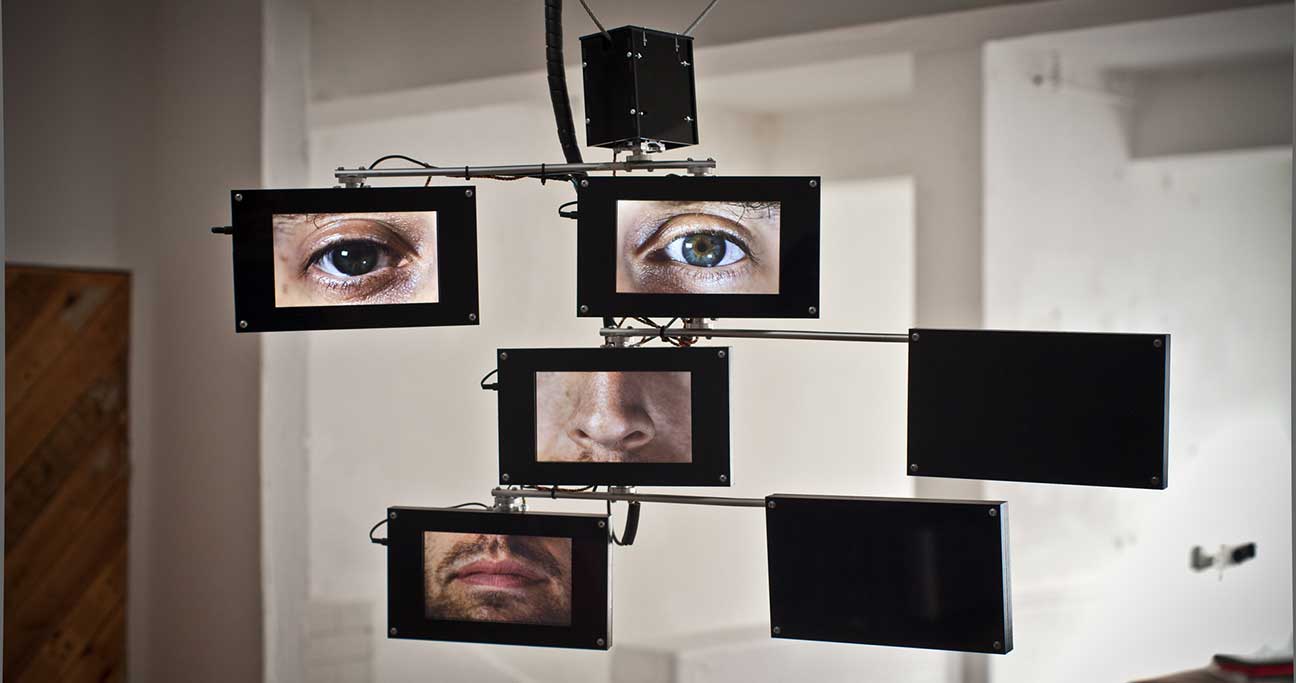 Alex Murray-Leslie - The Liberation of the Feet Via Sounding Wearables
Alex has been working with sounding foot-wearables since 2006, mostly made for the International art group Chicks on Speed (Alex founded with Melissa Logan in 1997). The computer enhanced footwear showcase the role that wearable technologies can play in performance art. The shoes were worn by Chicks on Speed in their latest Artstravaganza performance held in conjunction with Karl Lagerfeld's 'Modemethode' exhibition at the Bundeskunsthalle in Bonn, Germany last September. The shoes and foot-appendages are designed with Arduino sensors and actuators. They interface with audio-video systems on stage and relay data to technologies integrated into other parts of the performance arena. Alex presents this and so much more.

Australian artist, designer & performer Alex Murray-Leslie is creating new expressions for wearable technologies. Through her PhD research studies at Creativity and Cognition Studios, The University of Technology Sydney and her performances in her art group Chicks on Speed, Alex is pioneering a new genre of wearable technology called 'OBJECTINSTRUMENTS'. The computer-enhanced footwear she designs create interfaces between the wearers movements and audio-visual technologies, adding exciting new dimensions to performance art as a result. Today, Alex performs in Chicks on Speed, is curator of the ASVOFF 9 Wearable Technology in fashion film competition, Centre Pompidou, an Autodesk artist in residence and adjunct faculty member at The University of Arts and Industrial Design Linz.